A very common question from folks visiting MDI in the summer ask is "What do you DO here in the winter?" The answer, of course, is different for everyone who chooses to make this island their year-round home. For Michelle and I, winter gives us a chance to pick up the pieces that get scattered over the summer and to prepare for the next. It also gives us a chance to rest and relax and enjoy the peace and quiet. We spend a lot of time knitting and soldering and sewing. We have a knitting group that meets once a week and a book club that meets once a month. We have small dinner parties and walks in Acadia. And we get to go on field trips!
We went on one of these field trips this past Monday. The two of us together with our friend Jen (who owns ImprovAcadia with her husband Larrance) drove down the coast a little over an hour to Belfast. We've made this trip at least once a winter for years now, in part because we love to visit Heavenly Socks, which is a lovely little yarn store right on Main Street.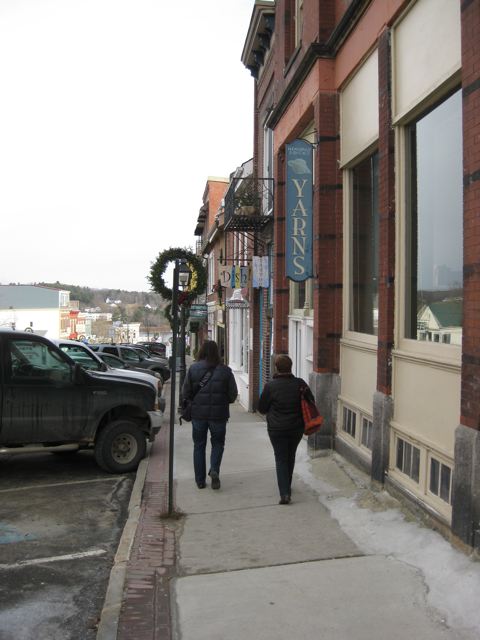 Helen, the owner, is energetic and enthusiastic and very, very good at stocking her store with yarns you simply must have. It is not a very large space, but every inch is put to good use. Unfortunately, I'm not much of a photographer, and all the photos I took of it came out blurry, but you can find out more here. Well worth a stop if you are passing through and love to knit or crochet.
On this trip, we found another reason to love Belfast: Fiddlehead Artisan Supply, located on High Street, just a couple doors down from the movie theater and next door to Darby's restaurant. What a gorgeous shop!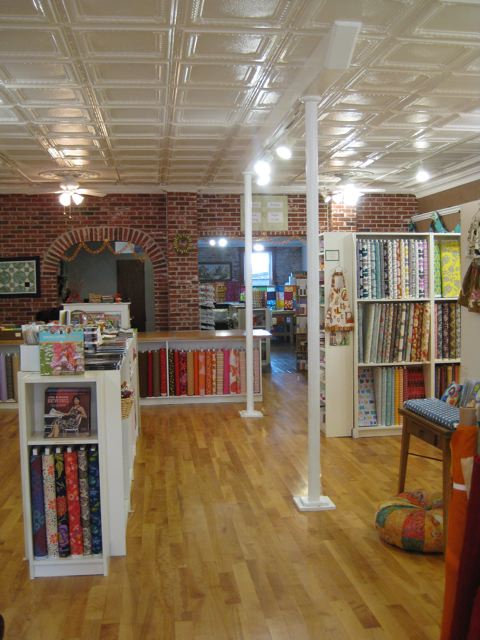 Fiddlehead offers loads of fabric, much of which we hadn't seen before. We were particularly drawn to these Lotta Jansdotter prints.
But it isn't just fabric. There are paints and pencils and calligraphy sets. There are felting needles and fiber. There is embroidery floss and embroidery patterns. And books. Many, many lovely and informative books. I could not resist one with directions for needle felting an entire barnyard full of animals, complete with the farmers.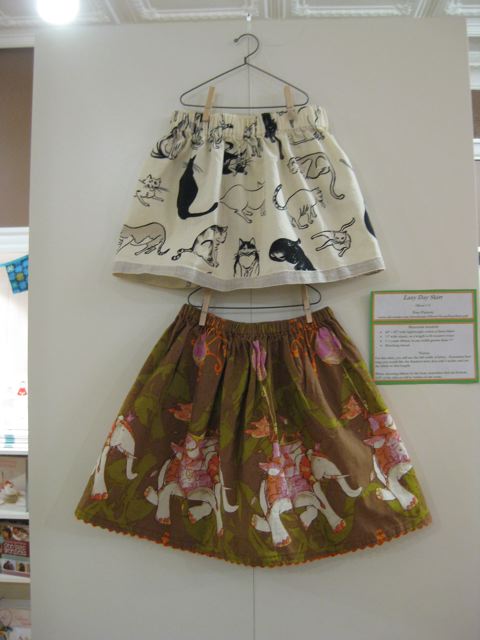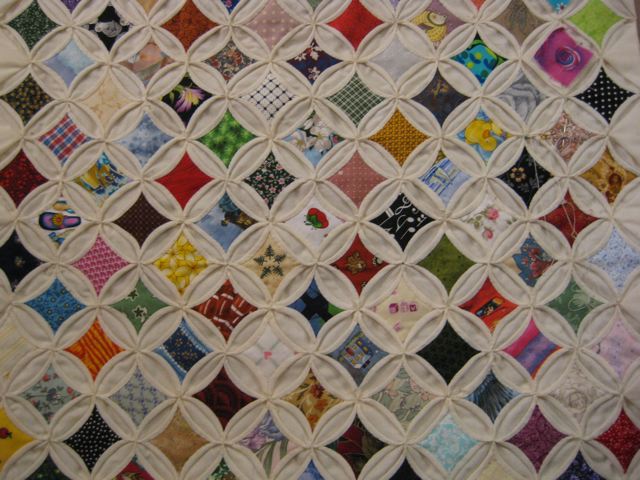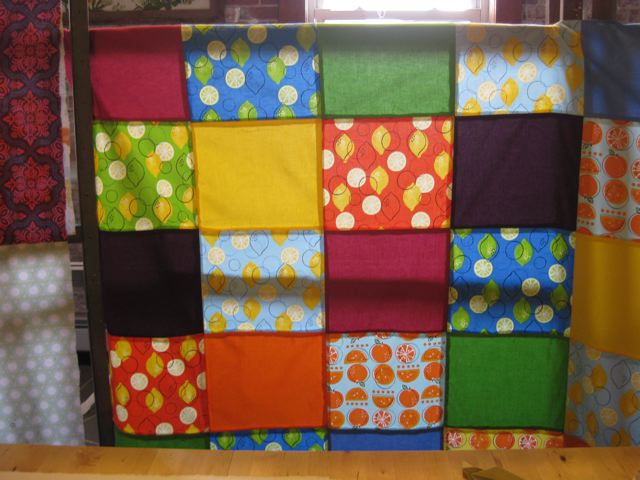 The space itself is beautiful, and everywhere you look there is another source of inspiration. Cute little skirts! Intricate quilts! Bright, bold blocks of color! It is a crafter's dream store.
As if those two shops aren't enough, Belfast also has a really great co-op, and a number of other cute shops. Another favorite stop of ours is Chase's Daily, for lunch.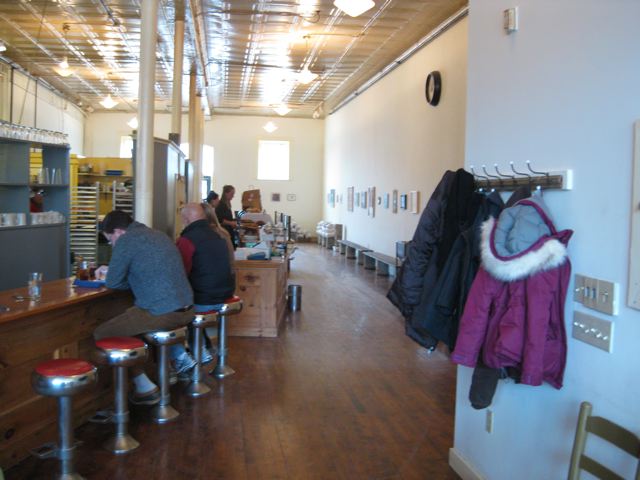 This photo doesn't do it justice. It is a vegetarian restaurant, though I never notice the lack of meat. There are too many tasty options to feel like I'm missing anything. A plate of sauteed greens with a glass of French wine, a sandwich on hearty bread baked on premise and a chocolate chunk cherry cookie with coffee to finish. Heaven.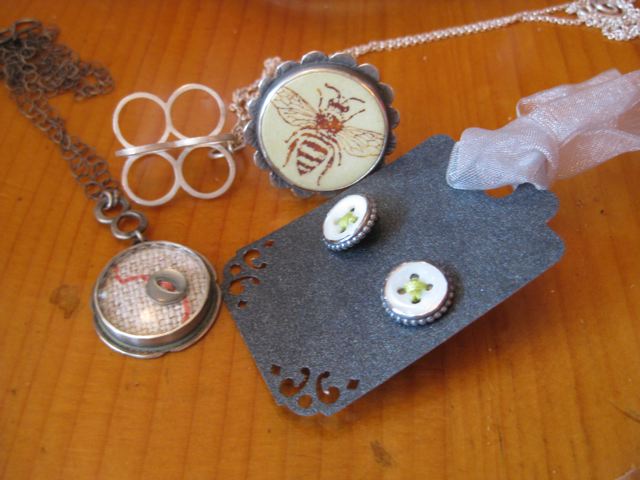 We met Jen of Quench Metalworks at Chase's, and picked up some more of her gorgeous work, so be sure to stop by the shop and see what we brought home. We're open Wednesday through Saturday these days, from 10 am til 5 pm. Our next scheduled field trip is NYC. It's a lot more work than the Belfast trip, because we'll be at a trade show for days. But it's also lots of fun, and we'll be sure to take plenty of photos and tell you about all of the fun new things we find to bring home to Maine.
–Patti