As promised, here is a special edition of our Favorite Things feature. Here you'll find some of our favorite picks from the artists that you will find at the Bizarre Bazaar this weekend at Macey's and Spruce & Gussy.

Button Pendants by Quench Metalworks
Sweet and adorable little button pendants by Maine jeweler Jennifer Atkins Lisa. She offers matching earrings, as well, and the prices are equally fabulous. I can't think of a woman or girl on my list for whom these wouldn't be the perfect gift. Jen will have a wide array of her jewelry, including more vintage button pieces, embroidery under watch crystals, and gemstones. Jen will be at Spruce & Gussy.
Photographs & Cards by Quercus Design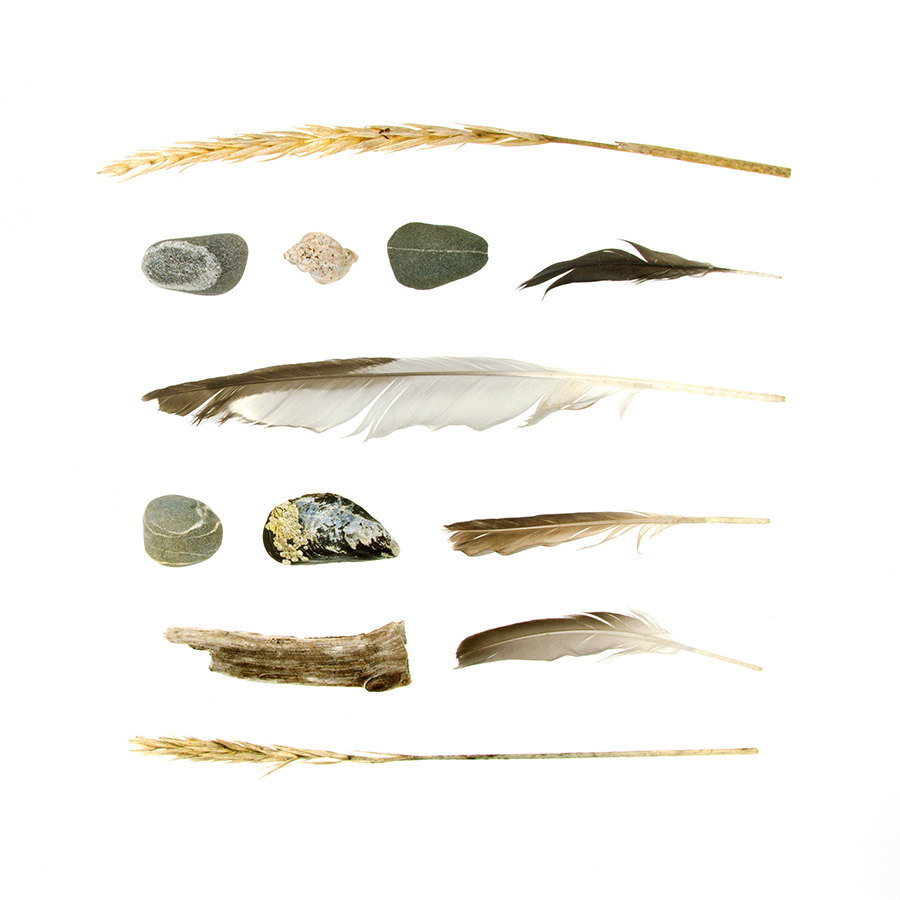 Jennifer Booher creates the most beautiful arrangements of found objects, crystal clear photos of beach debris, autumn leaves, and toys, amongst other things. She'll have prints of various sizes, some framed and some not, as well as her cards. Jenn will be at Spruce & Gussy.
Rumi Necklace by Heather Murray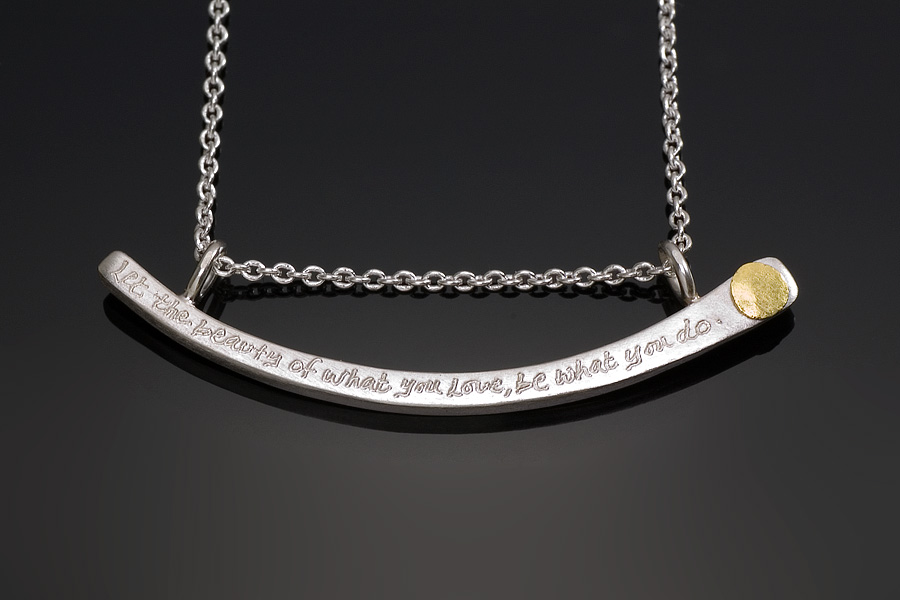 This simple and lovely piece is sterling silver and 22kt gold and has a quote from the poet Rumi engraved on the front that reads:  "Let the beauty of what you love, be what you do". Heather's handcrafted jewelry is inspired by her passion for yoga and the natural world.  Heather will be at Macey's.
"Unwavering" Print by Swallowfield
Jennifer Judd Mcgee works in many mediums to create her delicate and intricate art. This is an 8×8 giclee print of an original papercut. She'll have original papercuts, drawings, and collages here this weekend, as well as cards, tea towels and the cutest little gift tags. Jen will be at Spruce & Gussy.
Isla Leaf Necklace by Tegan Curry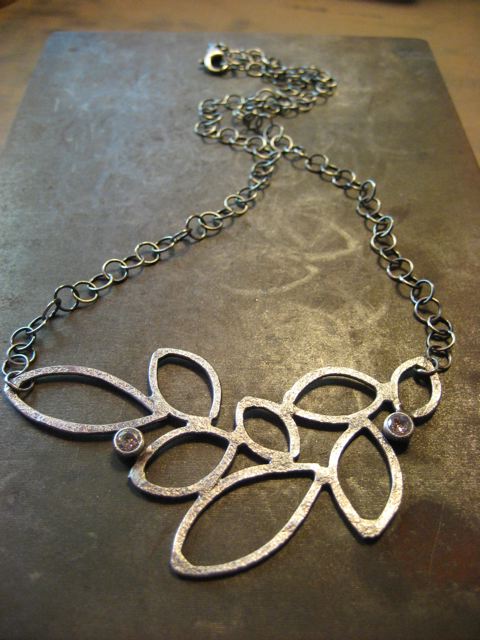 This necklace is from Tegan's latest line of jewelry. This line features the textured leaf patterns set with sparkly cubic zirconia. She offers a wide array of beautiful handmade pieces in other styles as well. Tegan will be at Macey's.
Bubble Earrings by Red Hammer Metalworks
These earrings are simple and fun, like most of Carrie's work. She also offers elegant designs with pearls and other gemstones. Carrie will be at Spruce & Gussy.
Bar Harbor Boa by Baby Bear Fleece
Erin Leonardi stitches up these funky, fashionable and fun scarves out of cozy warm fleece. She'll have a wide array of colors, as well as hand-made doll clothes. Erin will be at Macey's.
Felted Trees & Gnomes by Eden Fiber Arts and posy studio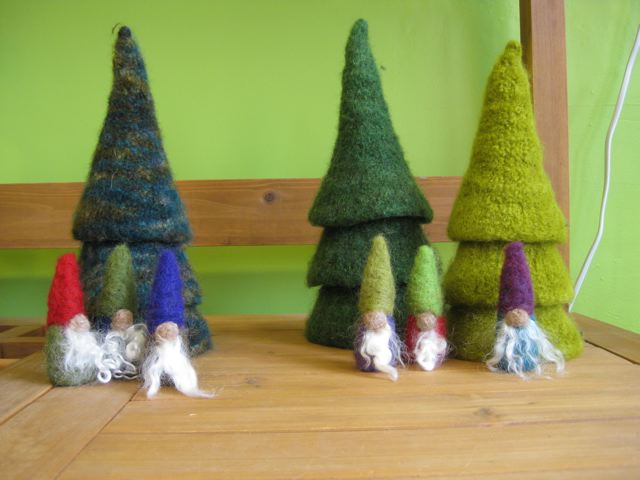 Michelle and I have been working on these little holiday decorations, all made from wool felt. In addition to these, we'll have cards, caramels and toffee, soap, felt ornaments and just a few of Michelle's awesome animals. You can find these at Spruce & Gussy.
In addition to work by these artists, you will find jewelry by Nancy D'Agostino & Scott Halstine, handbags & accessories by Kathy Johnson, and handbags, hats and jewelry by Julie Havener. All three of these artists will be at Macey's. All this plus snacks, beverages and storewide sales at both locations. Come by Friday from 11 to 6, or Saturday from 10 to 6.
See you then!
–Patti