There is nothing, absolutely nothing, like spring in Bar Harbor. Not because the weather is particularly lovely, and there are only just a few flowers in bloom. But the energy in the air is palpable, and invigorating, and exciting. We delve into our seasons completely here in our island community, spring perhaps most completely of all, as we prepare to welcome millions of visitors. For locals, there are a couple of particularly exciting openings this week. Just down the drive from us, Cafe this Way starts breakfast tomorrow! They have an extensive and varied menu including dozens of omelette fillings, the famous Kit's Burrito, and, of course, Maine blueberry pancakes. And across the Green and just down the street, the Lompoc opens tomorrow, too. We are so looking forward to enjoying a chilled glass of white wine and a game of bocce on the lovely patio.
Our friends Ralph and Anna, former owners of the Morning Glory Bakery, are opening their new venture for a second season, the Acacia House Inn. With their intown location and innate talent for cooking an amazing breakfast, that is where we would opt to stay if we didn't live here.
Also coming right up, of course, is Mother's Day. We've got lots of fun things that Mom would love, but one of our absolute favorites are these new matching mom and daughter pendants from California artist Mark Poulin.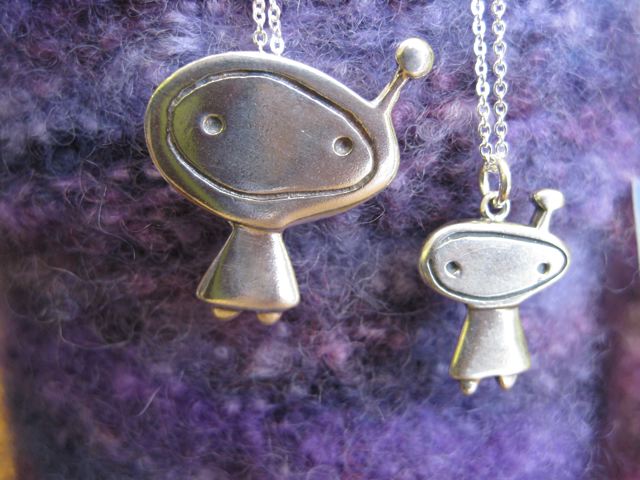 In addition to the aliens, we've got owls, dogs, kitties, whales… the list goes on. The cuteness factor is off the charts, and the price is incredibly low for US made sterling jewelry.
If your mom isn't a jewelry kinda gal, these little bamboo pots with soil and seeds are simple and stylish and useful.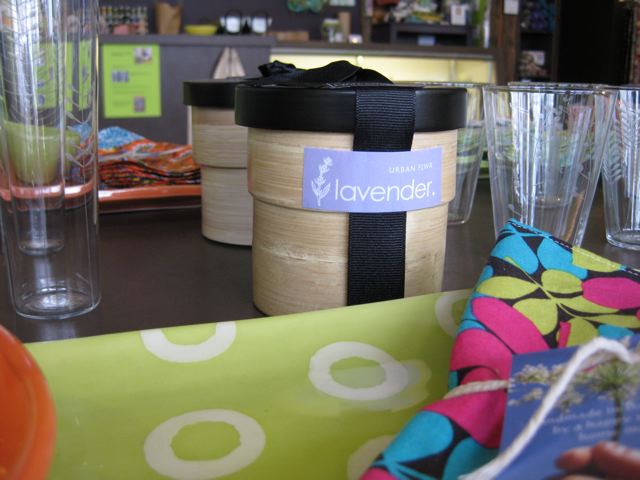 This US company also makes great little brown bag plant kits that are adorable and economical. What's not to love?
For the thoroughly practical mom, we've got floursack towels that are handprinted right here in Maine. Have you ever seen such cute designs? With bright colors and garden themes, they are sweet as well as functional.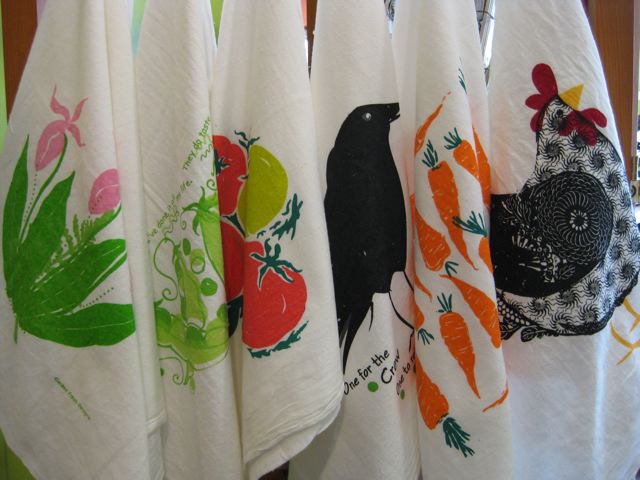 That's just a few of our favorite things for Mom. Stop by and see what else we have! We'll be open on Mother's Day, and Sundays from now on.
–Patti