Last Monday morning bright and early Michelle and I headed out on a mini fiber tour. Well, it wasn't very bright, actually. It was kinda dark and raining ropes. But we didn't let that dampen our enthusiasm. Our first stop was Starcroft in Monroe, where we found Jani Estell behind mountains of beautiful fleeces in her workshop. This is the front room; quite a greeting!
All of the wool that Jani uses for Starcroft yarns comes from a flock of sheep that lives on Nash Island, off the Downeast coast. Jani herself helps shear the rams, ewes and lambs every spring. Fog-washed, this is the quintessential Maine fiber.
Jani very kindly took us on a full tour of her shop, explaining each step of the process that begins with raw wool and ends with her gorgeous yarns. She showed us the sorting, cleaning, picking, carding, spinning, and dyeing, some done by hand and some on machines. The machines were remarkably small given how much fiber she processes. I'd go so far as to call them cute, at least as cute as industrial machinery can be.
We've carried Jani's yarn as well as her felting and spinning fibers at Spruce & Gussy since we opened last year. We were very excited to pick up some bright new colors to round out our selection for the season.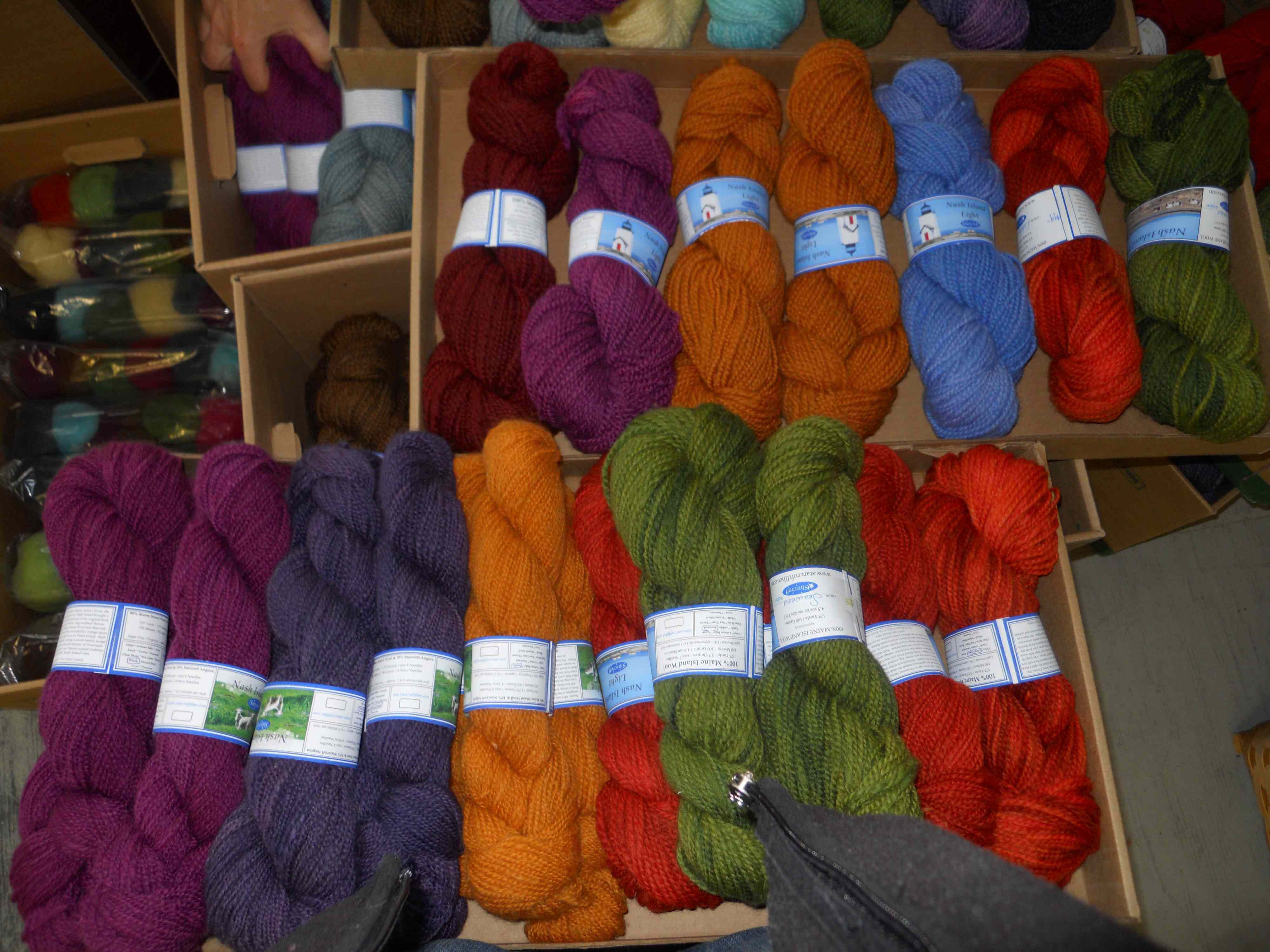 It was wonderful to see Jani at work. It is clear that she brings a huge amount of energy, creativity and love to her work, and you can feel it in the yarn.
After an hour or so with Jani, we drove down Rt. 7 to Belfast, where we met Jim and Amy Grant, the owners of Good Karma Farm. Jim and Amy raise alpacas and make Carrabasset soap and spin and dye some gorgeous multi-colored and variegated yarns.
They showed us around their shop, where we saw this luscious pile of fiber. We met the alpacas, who were curious and friendly. What sweet faces!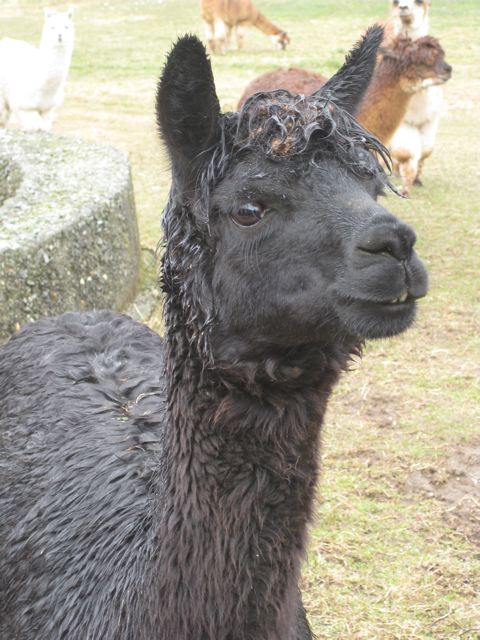 This is a bit of the yarn we picked up to bring back to Spruce & Gussy.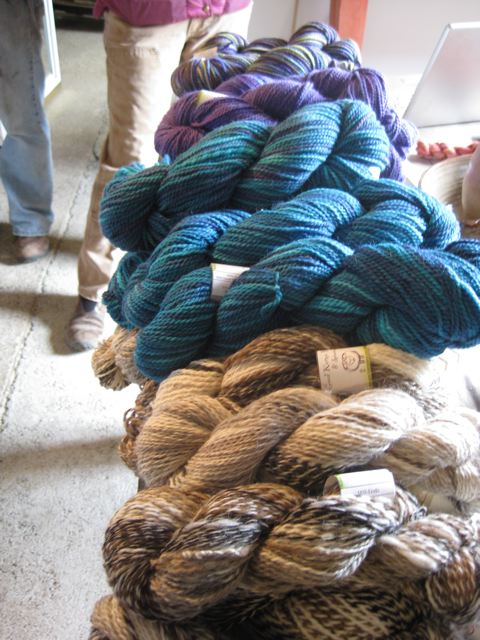 Gorgeous, right? They're going to be sending along a couple more colors once they get a little more spun up. It's a wonderful blend of alpaca and wool, and incredibly well-priced for a such a quality hand-made yarn. We're thrilled to offer it, adding some more thoroughly Maine yarn to our collection.
After lunch at Delvino's in downtown Belfast, and a stop at Heavenly Socks to see Helen (and buy some yarn, of course), we headed back to Bar Harbor, our sacks of fiber booty in hand. Stop by the shop and see it for yourself!
–Patti