Day 3 of the Advent, and today we're featuring these adorable ornaments.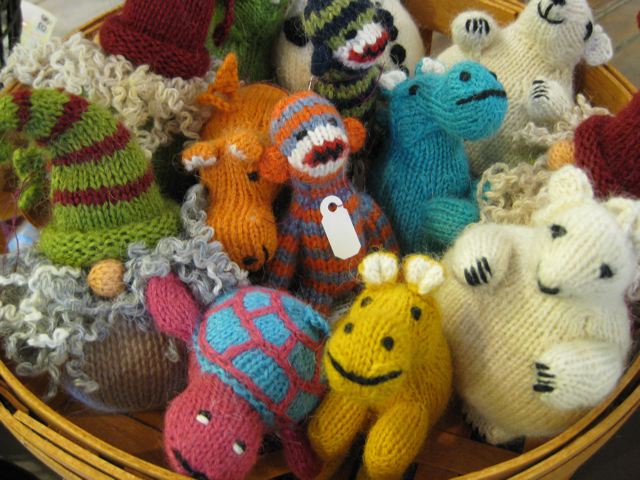 Some are from Africa and some from South America, and all are fair trade, which really warms the heart. The little handknit guys have the cutest expressions, and the gnomes are just unbelievably adorable, if you ask me.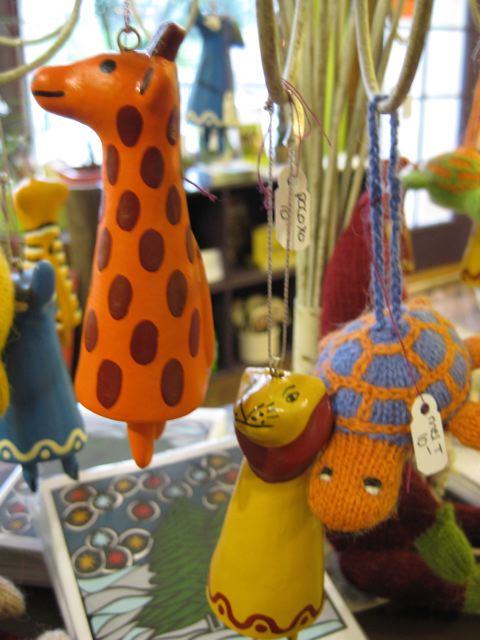 The ceramic animals are all bells as well as ornaments, so they'll tinkle cheerfully when your cat attacks your tree. I like to get each of my kids a new ornament each year, and this year Claire is getting a pink hippo and Jacob a gnome. They make great hostess gifts, too.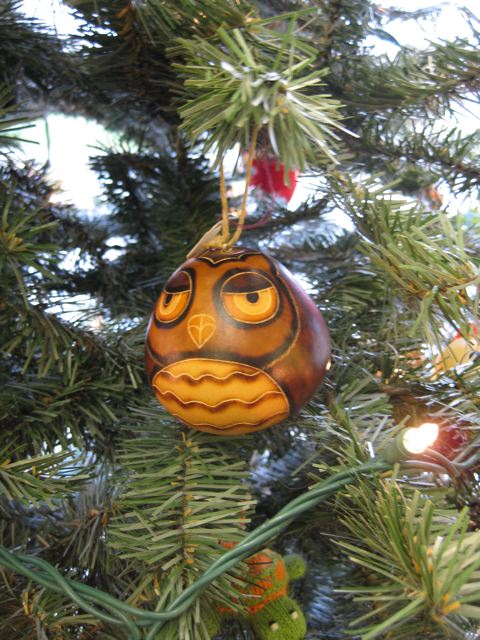 We've carried the little gourds all summer, and think they make a great decoration no matter the time of year. If you come down tonight, you can pick them up for 30% off! Which makes all the ornaments less than $10 each. That's a great deal.
We're gearing up for that Midnight Madness, slicing cheese and chilling wine and arranging all the lovely sale items for your shopping pleasure. We hope you can join us.
–Patti