For today's advent pick, we've chosen three of the talented jewelers who will be at the Bizarre Bazaar this weekend. We feature the work of these particular artists in our shop every day, so they were a natural choice for us. We are very lucky, because there are many exceptional jewelers who live and work right here on MDI or nearby, and you'll find a few more of them at the Bizarre Bazaar, in addition to those we're focusing on today.
This is the work of Carrie Cross of Red Hammer Metalworks. She works primarily with sterling silver and semi-precious gemstones; her bubbly pearl drop earrings have been particularly popular here at Spruce & Gussy. She offers a full range of pieces, from necklaces with unique clasps, to hair combs, cuff links, and of course, rings and earrings. Her work has lovely detail with welcome simplicity.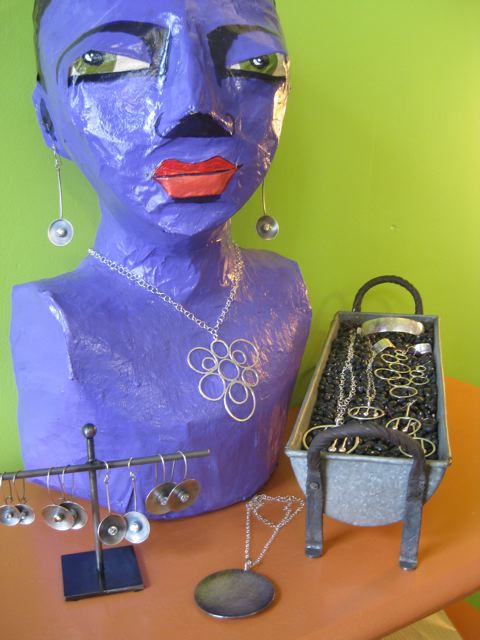 This is an assortment of Tegan Curry's work. Tegan is a well-known local designer, with a constantly evolving style that is instantly recognizable. She works with gold and silver, generally hammered or otherwise textured, with oxidized and gemstone accents. Her jewelry is at once glamorous and accessible, perfect for a day at work or a night on the town. I've heard that she's got some fun new work to show off this weekend; I can hardly wait to see it over at Macey's this weekend!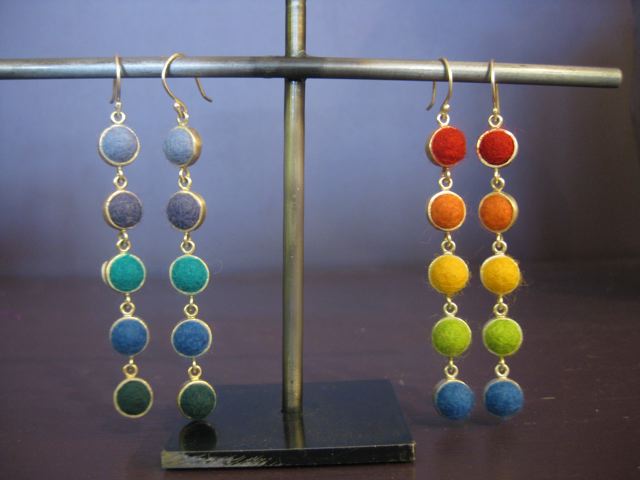 Cara Romano has a number of lines; here at Spruce & Gussy we carry her sterling and felt work. Cara is an accomplished designer, with nationwide recognition. I've been coveting these stunning five drop earrings for a long while now.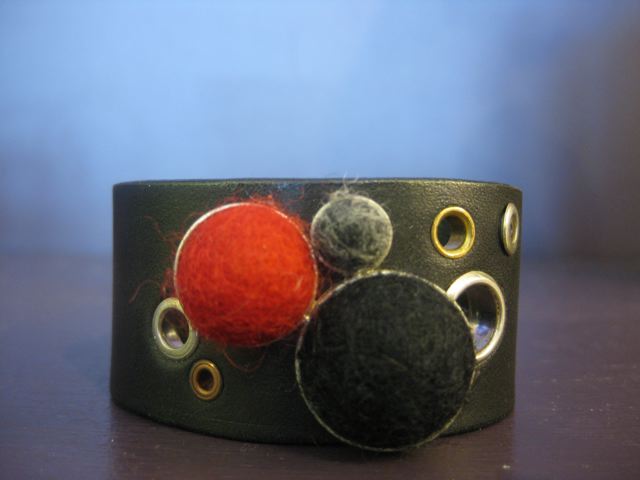 This particular line is colorful and playful, two attributes that we love. The combination of sterling and wool felt is unexpected and engaging, even more so here with leather. Cara will be showing a wide variety of her work right here at Spruce & Gussy.
Tomorrow is the first day of the Bizarre Bazaar, and we hope you can stop by for a visit. We'll have snacks and coffee and wine and sparkly cider, so pop in and stay a while. Tomorrow we'll feature work by Leah Estell, so you can take a look here or come by and see it in person, any time between 11 am and 7 pm.