Our final installment of our favorite things comes from Cali Sauer. Cali calls both Philly and Maine home, and loves anything that combines the cultures and styles of both. When she's not serving coffee or yummy pastries at the Morning Glory, you can find her at home with her baby farm of 2 rabbits and 5 cats, occasionally fixing her old Dodge, or in the woods hunting deer. We love Cali's independent and youthful style. Here are a few of her favorite things here at Spruce & Gussy.
Notecards by various artists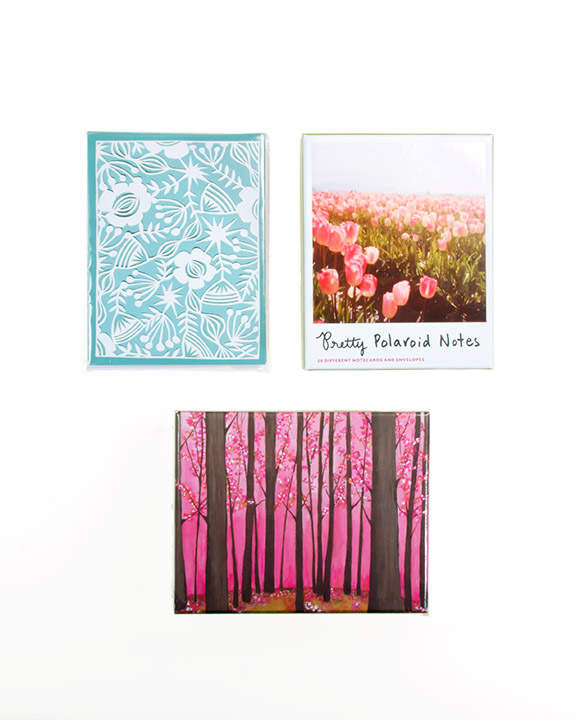 "Any set of notecards, there are so many to choose from. They are a great way to keep in touch with friends from away. Who doesn't love a random 'hello, how are you?' via the good old-fashioned way?"
Leatherbound notebooks or wallets by In Blue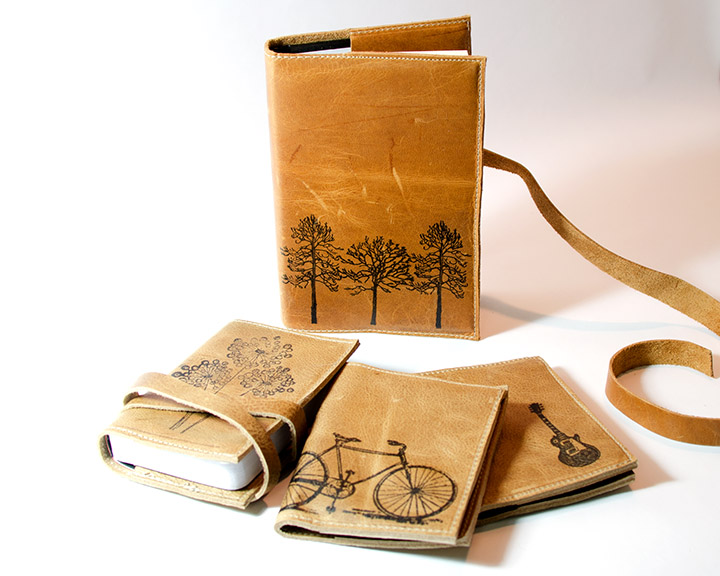 "You can pretty much find one with the right print for just about anyone you love."
Earrings by Susan Fleming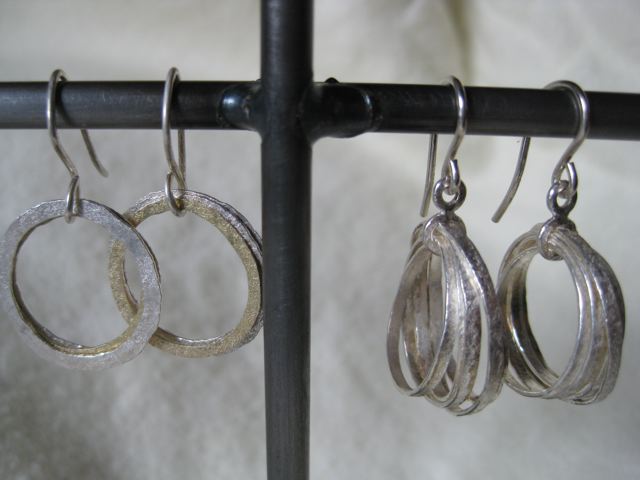 "Simple and elegant."
Yarn by Manos del Uruguay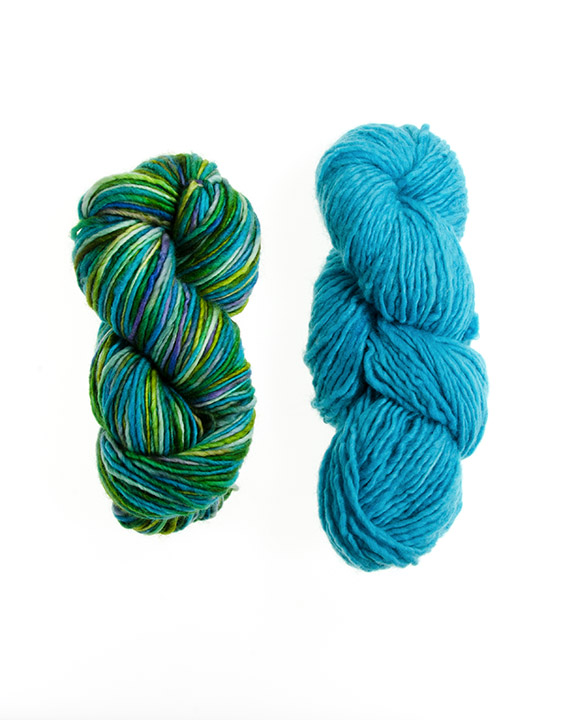 "Beautiful, intense colors with a good feel. A great gift for any of my knitter ladyfriends so they can make wonderful gifts for others. And your gift keeps giving."
Books by various authors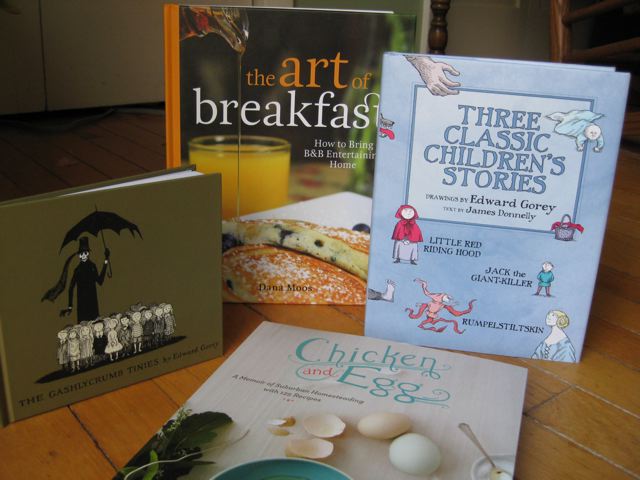 "Whether its topic is homesteading or cooking or a different kind of childrens' book like those by Edward Gorey, they are all the style of book I'd like on my shelf."
Felted Mushrooms by Roost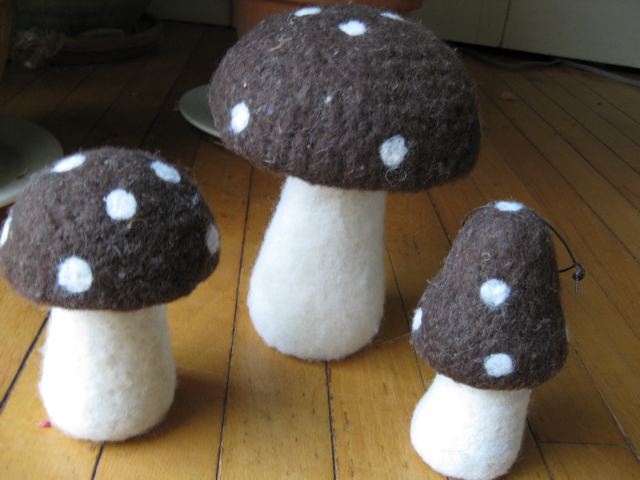 "Just a fun decoration for your couch or to hang up."
Jewelry by Quench Metalworks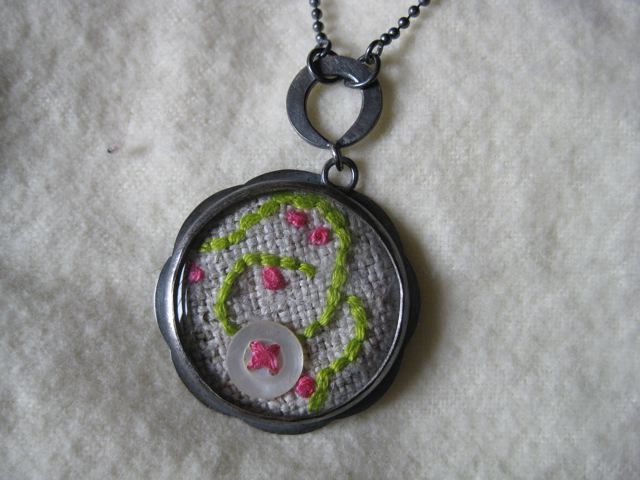 "Some of the most beautiful jewelry around. Using gorgeous vintage buttons, colored thread and old glass watch covers, the perfect blend of old and new."
Thanks to Cali for sharing some of her favorite things with us. We are open every day except Monday, 10 am til 6 pm. We'll be closing at 4 pm on Christmas and New Year's Eves, and will be closed both Christmas and New Year's Day. After the beginning of the year we'll be open four days a week, Wednesday through Saturday.
Oh, and by the way, Christmas is one week from today. In case you'd forgotten. As if.
–Patti