We love those holiday gift guides that you find in the December issues of fun magazines. We love them so much that we decided it would be a great idea to ask a few of our customers to make their very own Spruce & Gussy gift guides that we could share with you.
Our first list was written by Kirsten Hardy. Kirsten has lived in Maine for the majority of her life, and on MDI for the past ten years. She got her BFA in ceramics but has since started a small sewing business, making clothing and accessories for babies, kids, adults and an eco-friendly home. She lives with her husband and two daughters in a house they built here in Bar Harbor. Here at Spruce & Gussy we carry a number of Kirsten's products; her colorful and festive picnic napkins are one of our most popular items. Here are some of Kirsten's favorite things:
Justin Rothshank's Poppy Mug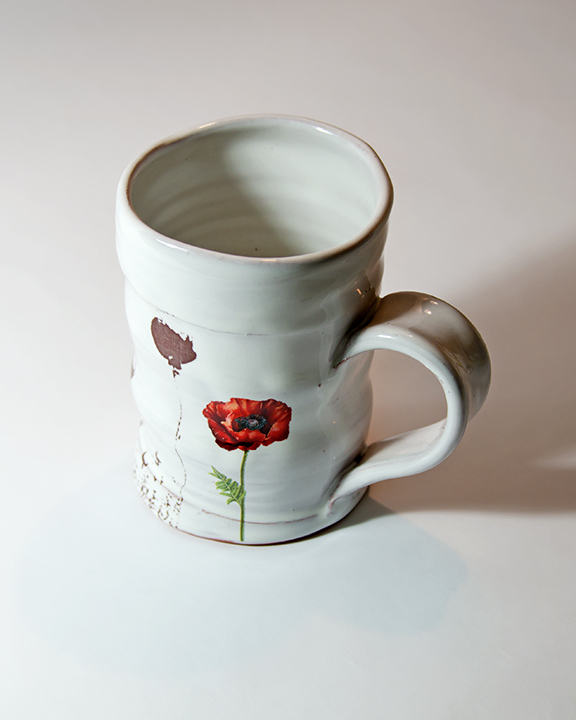 Photo by Jennifer Booher
"Having received my BFA in ceramics, I still always have my eyes open for amazing handmade pottery. I love the fluid lines of the mug as well as the bold image of the poppy. And it would hold plenty of coffee. I'd probably have to keep this for myself. "
Birthstone & Initial Charm Necklaces by posy studio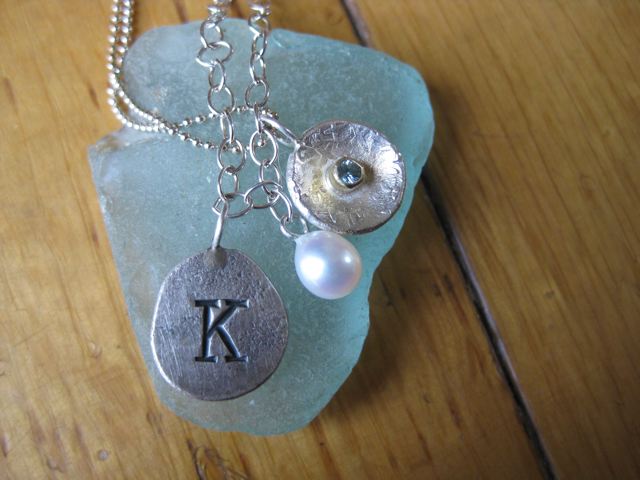 "This is a gorgeous gift for any woman on your list. There are so many ways to customize this with spouse's initials, children's birthstones, and your choice of chain."
Canvas & Organic Cotton Storage Totes by 3 Sprouts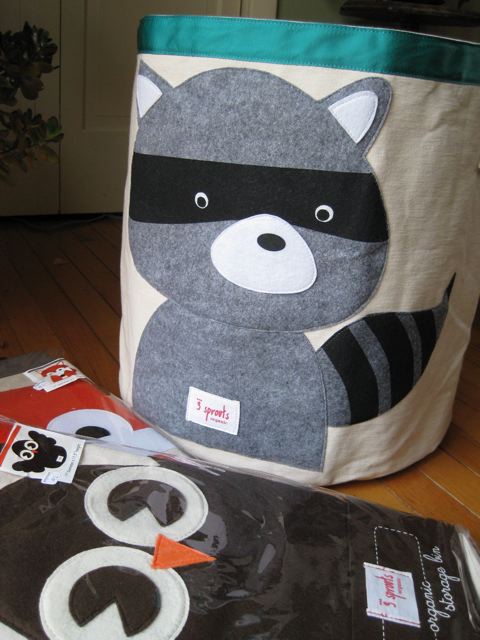 "My kids need these. We never seem to have enough storage containers for doll clothes, tights, Legos, laundry, etc. These would be totally functional and still look really cute."
Fringed Mohair Throw by Merben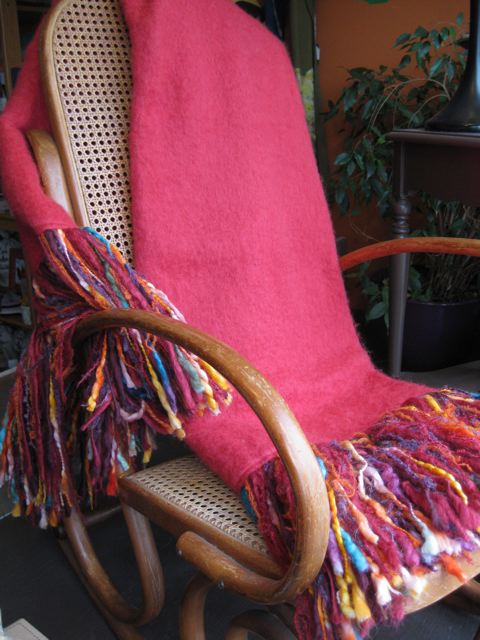 "These are simple, beautiful, and versatile. One of these would be beautiful on the foot of a bed or hung on the back of a favorite chair. Super snuggly and cozy, with amazing colors. I would love to get this for a sister or close friend. Someone who would appreciate the softness and warmth."
Business Card Holder by InBlue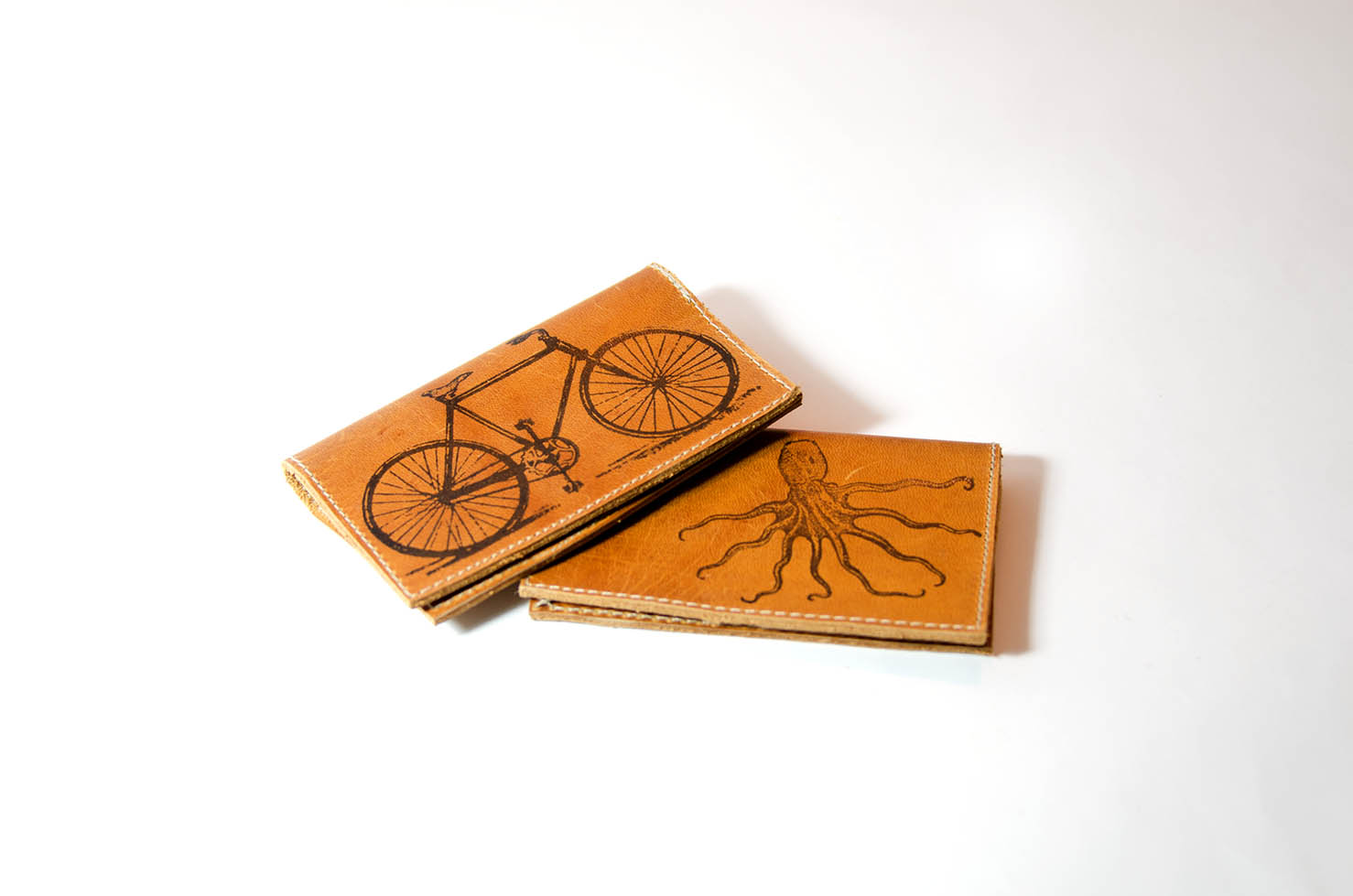 Photo by Jennifer Booher
"This one is for my hubby the architect. I like the simplicity of the stitched leather and monochromatic stamped image. My husband always has business cards with him and this is an easy way to keep them separate and intact."
Isla Leaf Jewelry by Tegan Curry
"I have a few pairs of Tegan's earrings that I wear all the time. I need a necklace to wear with scoopy tanks in the summer, or a ring to wear in the winter. Her elegant designs instantly dress up a simple outfit."
"Early Morning" framed print by Jennifer Judd-Mcgee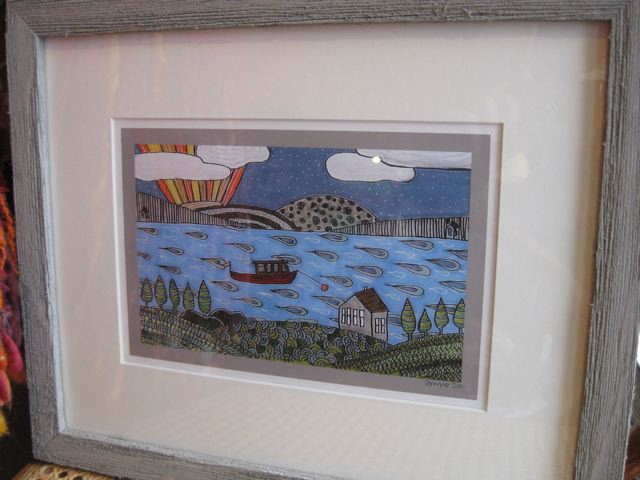 "Any Mainer would appreciate the quaintness of this image. The frame adds rustic charm and makes it ready to be hung. I love the way the sky, ocean, and land all have their own pattern details."
Many thanks to Kirsten for taking the time to make this list for us. Stay tuned for more gift lists by local friends of Spruce & Gussy.
In the meantime, don't forget to head downtown for the Village Holiday Celebration & Midnight Madness, which happens this Friday night, December 2, beginning at 5 p.m. when Santa arrives at the Village Green to light the tree in the gazebo. From 5:30 until 7 at the YMCA there will be lots of fun activities for kids, including horse & carriage rides, pictures with Santa, and craft projects. We'll be there with a Spruce & Gussy table, making gift tag bookmarks with the kids, so stop by and have some cocoa and say hi! From 8 p.m. until midnight is the town-wide Midnight Madness sale for those of us who might think 6 a.m. an uncivilized time for a sale. Here at Spruce & Gussy we'll be offering 10-50% off most of the store, festive Champagne punch, and snacks both sweet and savory, including Michelle's fantastic smoked salmon dip and Patti's homemade gluten free brownies. Very civilized, indeed.
We've got most of the plans in place for the Bizarre Bazaar, which we'll tell you about this weekend. Keep an eye on our Facebook page for more info about the event.
Happy Holiday season!
–Patti