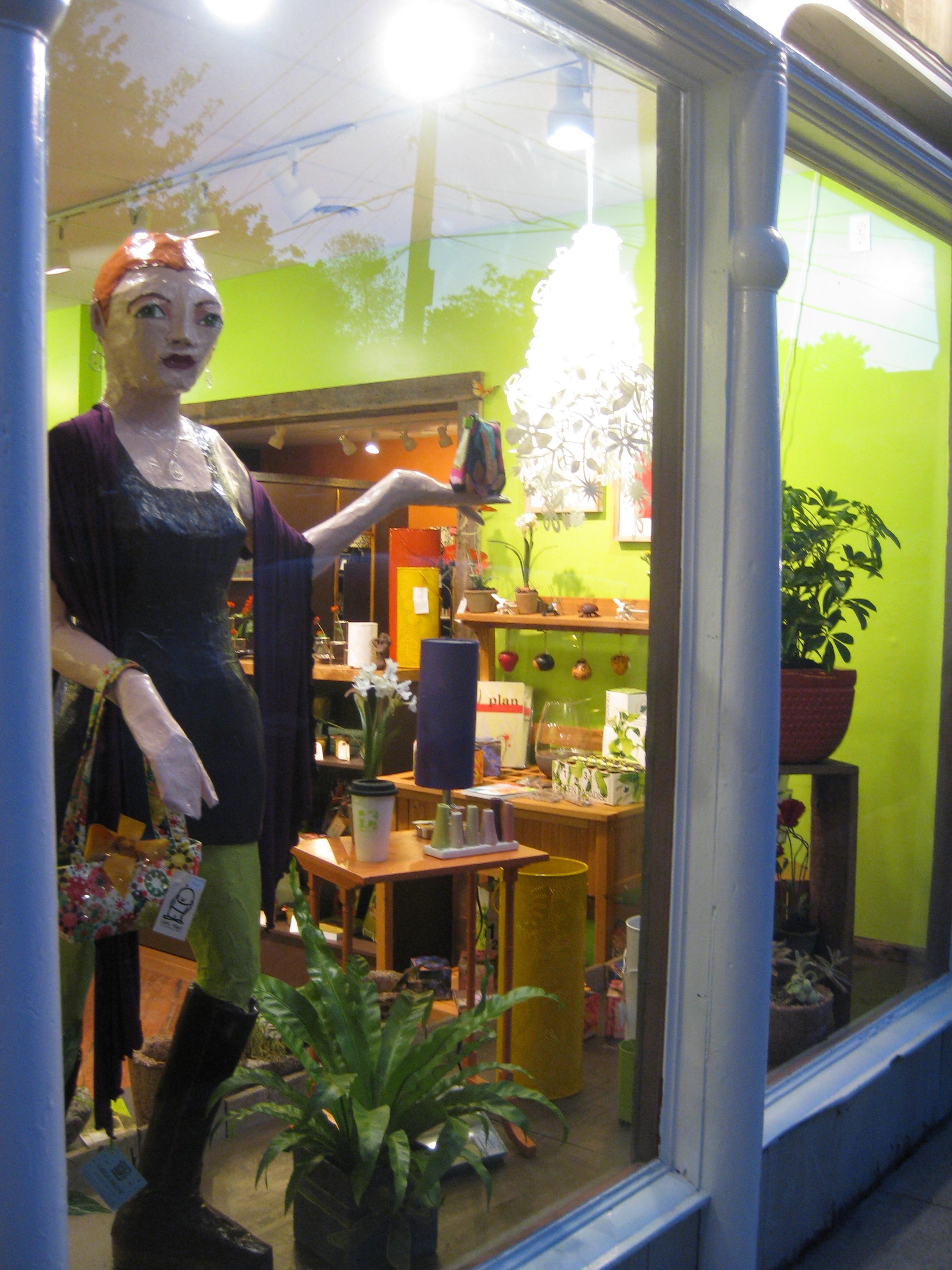 Now open in Bar Harbor, Spruce & Gussy is a fabulous little shop offering an array of gorgeously useful objects for adorning your home or yourself. We have carefully selected everything in our store with an eye for quality and uniqueness. With a focus on American and Canadian handcrafted goods, you'll find the perfect gift at Spruce & Gussy. Among our many offerings we feature art by Jennifer Judd-McGee and Neiley Harris, jewelry by Jennifer Lisa of Quench Metalworks, posy studio, and Susan Fleming, and fiber work by Heather Kerner of Spiralworks and Michelle Souza of Eden Fiber Arts. From handmade soap and handsewn bags to handcrafted ceramics and handknit baby hats, our selection will delight you.
We're most of the way through our first season now, and it has been so much fun! Now that it's gotten a bit quieter in town, we'll be working on our website. In the short term you can expect to see photos of some of our most popular products; in the long term, we'd love to offer an online store. In the meantime, we're happy to take inquiries about our products by email or phone, and we'd love to hear from you!
We're across from the Village Green in downtown Bar Harbor. Be sure to stop in next time you're visiting Acadia!